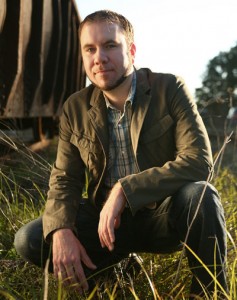 Thomas began his love affair with multimedia more than a decade ago with Trinity Broadcasting Network in Nashville, TN, where he learned the basics of shooting and editing film. After two years of living it up in Music City, Thomas moved to Murrells Inlet, SC to oversee the television production of a local church for eight years.
One fine day his creative side was sparked when he was given the opportunity to film his first wedding. He continued to flirt with this as a part time gig until he stepped out in faith and opened Hart to Heart Media in 2000. His artistic side blossomed as he focused on making creative romantic wedding films for couples wanting to preserve the happiest day of their lives, so they may relive the magic with their families for generations to come.
On a personal note, Thomas is subtle, attentive, and not the least bit self-absorbed. His first priority is learning about his clients and making a personal connection. Building a relationship with the families is key to intuitively telling his clients wedding day story. His work is fun, intimate, and imaginative; it captures the emotional, charming, and heartfelt stories of each couple he works with.
In late 2011, Thomas married the love of his life, Jennifer, at Debordeiu Country Club. Their wedding was reflective of their life and love of family. You can view their wedding film by clicking here. In 2014, they welcomed their daughter, Lyla, into the world and nothing has ever been quite the same. The experience of falling in love and having a daughter have solidified even more just how much Thomas loves telling the stories of his clients. At the end of the day, weddings are a celebration of love and family. That is what makes life worth living. Love, Always.